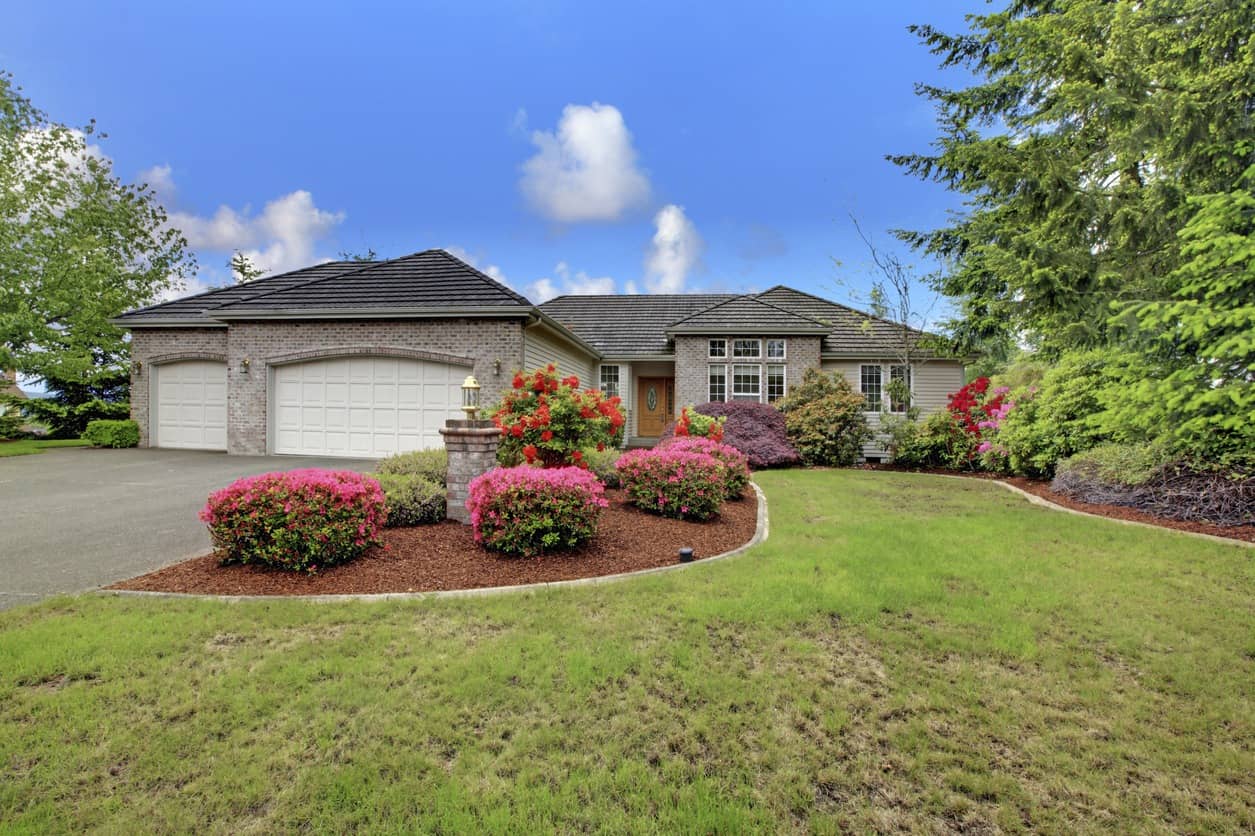 25 Mar

13 Ways to Make Your Home's Exterior Shine This Spring

A lot of the time, we focus the idea of "spring cleaning" on the inside of our home. Spring is, however, time to handle a lot of outdoor maintenance if we want to enjoy our "outdoor rooms" through the summer and improve our home's exterior curb appeal. After Iowa's tough winters, you should go through and make sure that your house is ready for summer.
1. Your gutters.
No, cleaning gutters are nobody's favorite task, but debris can sit in them all winter and show up only when the snow melts. Remove debris and inspect them for leaks. In most cases, the gutter sealant will be enough, but you may find segments of your gutter need to be professionally repaired or replaced. Damaged gutters will cause problems that can include water damage to your foundation.
2. Windows.
After a snowy and salty winter, your windows are probably a mess. They likely have water spots, streaks, etc. Give your windows a good clean so you can enjoy the spring flowers from both inside and out. Using a good steam machine can have an amazing effect. Also, take your screens off and gently hose them down.
3. Your garage.
Now is a great time to sort out the garage, especially if you're moving skis into storage and taking bikes out. Toss out old and broken stuff and make sure that everything is in its appropriate place. Put winter toys into storage, as already mentioned. It's also a great time to gently hose down the outside of the garage door, which is probably grimy. While you are at it, pull out the tools you will need for spring yard maintenance, which may well have gotten buried.
4, Mend your fences.
All joking aside, snow can cause damage to weak spots in fences. Look for loose rails or wobbly parts on wooden fences, and make sure they haven't been snacked on by bugs. With metal fences, look for holes or gaps under the fence. Especially if you have a dog that might decide to try and dig under or squeeze through your fence to annoy the neighbors.
5. Your deck.
Before you start using your deck, inspect for signs of rot, decay, loose boards, etc so you can repair. Composite decks should be power washed but do sweep first. Wood should be treated with oxalic acid and then restained as necessary. Your deck is an important room for the summer, so make sure it's ready for all that grilling.
6. Your grill.
If you have a grill and didn't clean and inspect it before putting it away for the winter, do it now. Make sure to use a good degreasing agent. Replace disposable drip pans and clean reusable ones. If you have a propane or charcoal grill, rather than electric, don't forget to restock on fuel before Memorial Day comes around.
7. Lawn and deck furniture.
If it was in storage for the winter, get it out, inspect it and clean it properly. If it was under a tarp, time to store the tarp, but you will still need to clean it. Then put it in place, and make sure you're happy with the place you put it in.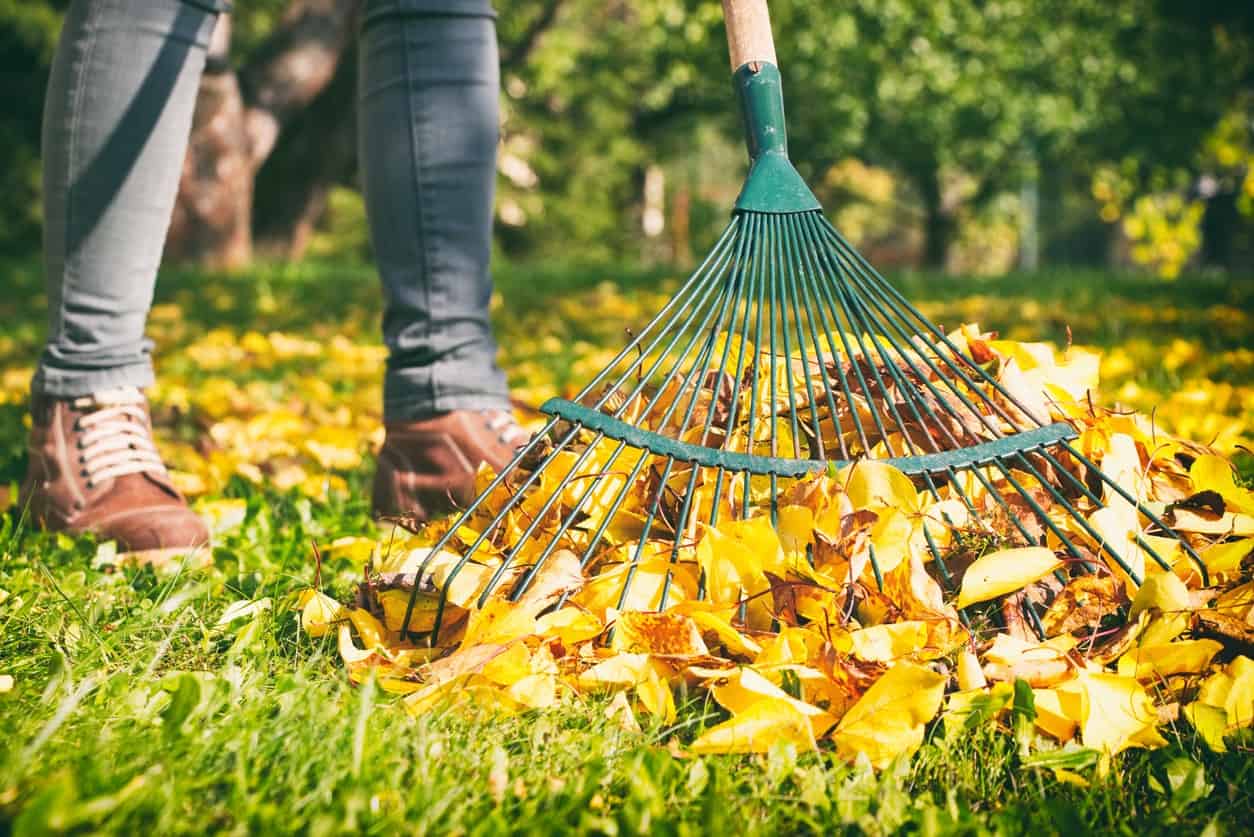 8. De-leaf the lawn.
You might have gotten a lot of the leaves in, but some undoubtedly landed right before first snow and is still there. So, rake your lawn and garden. Inspect your lawn for bald patches or areas that might benefit from targeted reseeding. You want to reseed your lawn before your kids start running all over it and damage the new seedlings.
9. Check your sidings.
Power wash your sidings. If you need to touch up the paint, now is the time, looking at sidings, shutters, doors, and window frames. (And now is a good opportunity to change up colors if you want to). A fresh coat of paint is the cheapest way to improve your home's curb appeal.
10. Fix your landscaping.
Snow and winter undoubtedly did some damage. Now is the time to carefully prune shrubs (contact a local gardening center or gardening club if unsure of the best way to treat them), remove weeds, and check for plants that did not make it through the winter. If planting annuals, then prepare the beds for planting. Once the danger of frost is past, you can also remove plant covers and transfer any plants that you brought inside for the winter back to their outdoor homes. Rake mulched beds and take what pest control precautions you prefer.
11. Test garden systems.
Does your sprinkler system still work? Any blown bulbs in the patio lighting? Now is the time to make sure that everything you use in your outside space is in good condition and working order.
12. Do driveway maintenance.
If your driveway is going to crack, it's going to do it when the weather drops below or comes back above freezing. Remove any grass or weeds encroaching on the driveway, then clean with a pressure washer. If you have a concrete drive, patch any cracks or holes with concrete resurfacer. Asphalt drives benefit from a coat of latex sealer. Some people also like to clean the sidewalk with a pressure washer to remove snowmelt chemicals that may cause problems for the surface.
13. Roof inspection.
Some people can do this themselves, others really need to get a professional. If you do your own inspection, you are looking for debris in valleys and against chimneys or dormers, gaps around chimneys or vents and exposed nail heads. Roofing cement is the best material to seal gaps and cover exposed nails. You may need to replace some shingles too. Winter can cause damage to your roof, but it's summer rainstorms that will take advantage to cause leaks and water problems.
Spring cleaning your home's exterior gets your outdoor spaces ready for the warmth of summer, improves curb appeal and makes everything look less grimy. Spring is also a great time to do various maintenance so that your roof stays free of leaks, water does not get into your foundations, and your plants recover properly from winter.