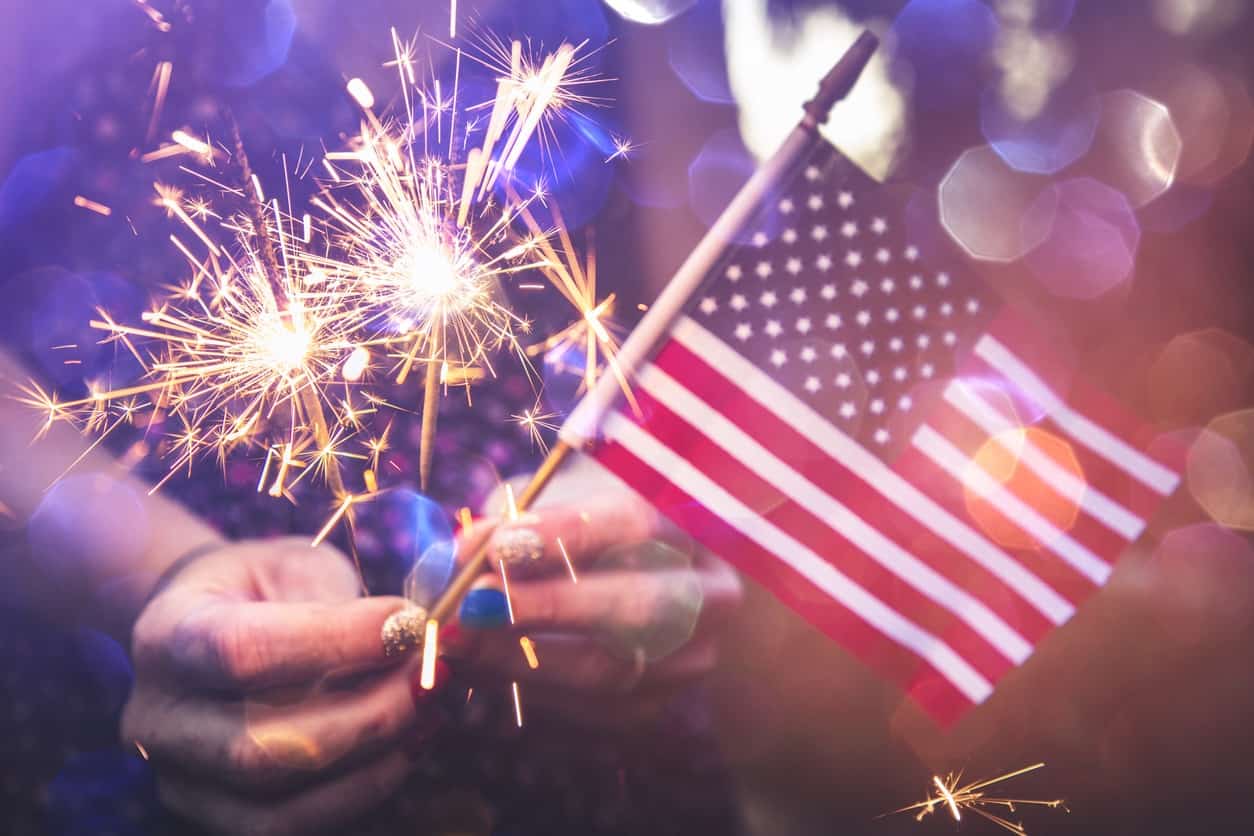 02 Jul

4th of July in Coralville
Enjoy the 4th of July in Coralville, IA
There's no better time than the 4th of July weekend to get out and explore all Coralville, IA, has to offer. Celebrate the excitement of Independence Day with entertainment for the entire family that kicks off with the carnival on July 3rd.
The community of Coralville has come together again this year to provide an inviting variety of activities. You may want to take in a free concert while you relax on a blanket with a sampling from the food court. On the other hand, maybe you're ready to get the adrenaline pumping on the carnival's midway. Take a look at the schedule to find your perfect spot to enjoy the festivities.
Wednesday, July 3rd
The carnival is the afternoon's main attraction and set up in the Aquatic Center's parking lot at 1513 7th Street, it's hard to miss. It runs from 2:00 p.m. until after dark.
Ride Wristbands: wristbands are good for one session only: Wednesday, July 3rd, 2:00 – 6:00 p.m. or Thursday, July 4th, 10:00 a.m. – 2:00 p.m.
Advance wristband purchase: You can purchase wristbands for $15 until Tuesday, July 2nd, 5:00 p.m. at City Hall.
You may also purchase a wristband for $20 at the carnival ticket box.
Individual tickets are also available at the carnival for $1.00 each. Individual tickets are good all hours the carnival is open.
Rides cost 1 to 5 tickets
No carnival is complete without the appropriate food to accompany you throughout the boardwalk. Be sure to sample flavored ice, cotton candy, or more substantial fare from 2:00 p.m. until 9:00 p.m. from the food court set up at T. Morrison Park.
Meander through the vendor booths while you're at the park from 4:00 to 9:00 p.m., and appreciate the local talent of the area's crafters as well as valuable information from the city's business owners.
You'll want to set up lawn chairs and put down blankets to stake out your spot at T. Morrison Park early for the free concert that puts the nightcap on the day's events. There won't be any chance of sleeping here, though, once the Sidewinders get rolling at 6:30.
All ages will want to dance to this popular band's rendition of rock and pop classics. The Sidewinders are no strangers to the 4th of July in Coralville, as their blend of percussion, electric guitar, and brass has opened for Loverboy, The Oak Ridge Boys, and Tommy James and the Shondells.
The party's just started, when Steve Augeri, former lead vocalist for Journey, steps on stage at 8:00 p.m.
From 1998 through 2007, Augeri's lead vocals continued the supergroup's momentum on the multi-platinum Armageddon soundtrack in addition to releasing several studio albums and appearing as the frontman on numerous sold-out world tours.
You'll find your voice blending with Augeri's tenor as you reminisce with crowd favorites that include, "Don't Stop Believing," Any Way You Want It," and "Faithfully." It's the perfect way to end a perfect day in Coralville, IA.
Thursday, July 4th
All those great events on the 3rd were just the beginning of Coralville's Independence Day celebrations.
Start your day off right with the Kiwanis Pancake Breakfast. Help support the community and feast on pancakes, sausage, scrambled eggs, juice, and coffee from 7:00 to 10:00 a.m. at Northwest Junior High, 1507 8th Street.

Tickets may be purchased in advance for $6.00 either from a Kiwanis member or at the Coralville Recreation Center.
You can also buy tickets at the event for $7.00 each. Children younger than 5 eat free.

Now that you're fueled up, go on and head over to the carnival. It's open from 9:00 until after dark.
Who doesn't love a parade? The excitement kicks off at 10:00 a.m. with over 120 entrants that include marching bands and floats. Beginning at 22nd Avenue, the route continues down 9th Street past the Rec Center, where it turns on 14th It takes a two-block turn at 7th to continue onto 12th Avenue. From there, you can follow the troupe up 5th Street to where it ends at 22nd Avenue.
You'll be able to enjoy your favorite food, craft, and local business vendor booths throughout the T. Morrison Park from 12:00 to 9:00 p.m.
In fact, the park is the place to be for the rest of the day, as one action-packed event leads into another.

1:00 p.m.: Ambition Baton Twirling at the Showcase Stage
2:00 p.m.: Spikeball game
2:00 – 8:00 p.m.: American Legion Bingo at the park's Hilltop Shelter
3:00 p.m.: Water balloon toss
3:30 p.m.: Sponge bucket race
4:00 – 6:00 p.m.: Bounce house
4:00 – 7:00 p.m.: Face painting
5:00 p.m.: Popsicle stick flag crafts
6:00 p.m.: Giant Jenga game
7:00 p.m.: "The Comedy Magic of Rick Eugene," magician at the Showcase Stage
8:30 p.m.: The Iowa City Community Band provides a free concert that leads into the night's grand finale.
Dark (approx. 9:45 pm.): The star of the day – fireworks!
The 4th of July Fest brings neighbors together to celebrate the summer's highlights. It's the perfect time to meet new friends, and reconnect with those you haven't seen in a while.
Experience Coralville, IA
Once you've experienced the sense of community that comes together to create such a vibrant environment for all to share, you'll realize what makes Coralville such a unique place to live. Whether you want some downtime poolside at the Aquatic Center, or you'd like to get involved in one of the many civic organizations, you'll find your niche here.
Real Estate Professionals
If you can't seem to shake the charm of Coralville and would like a tour of all we have to offer, contact the real estate offices of Blank & McCune by calling (319) 354-9440 or completing our online form. One of our experienced agents can provide you with the knowledge you need when you're considering purchasing a home in the area.