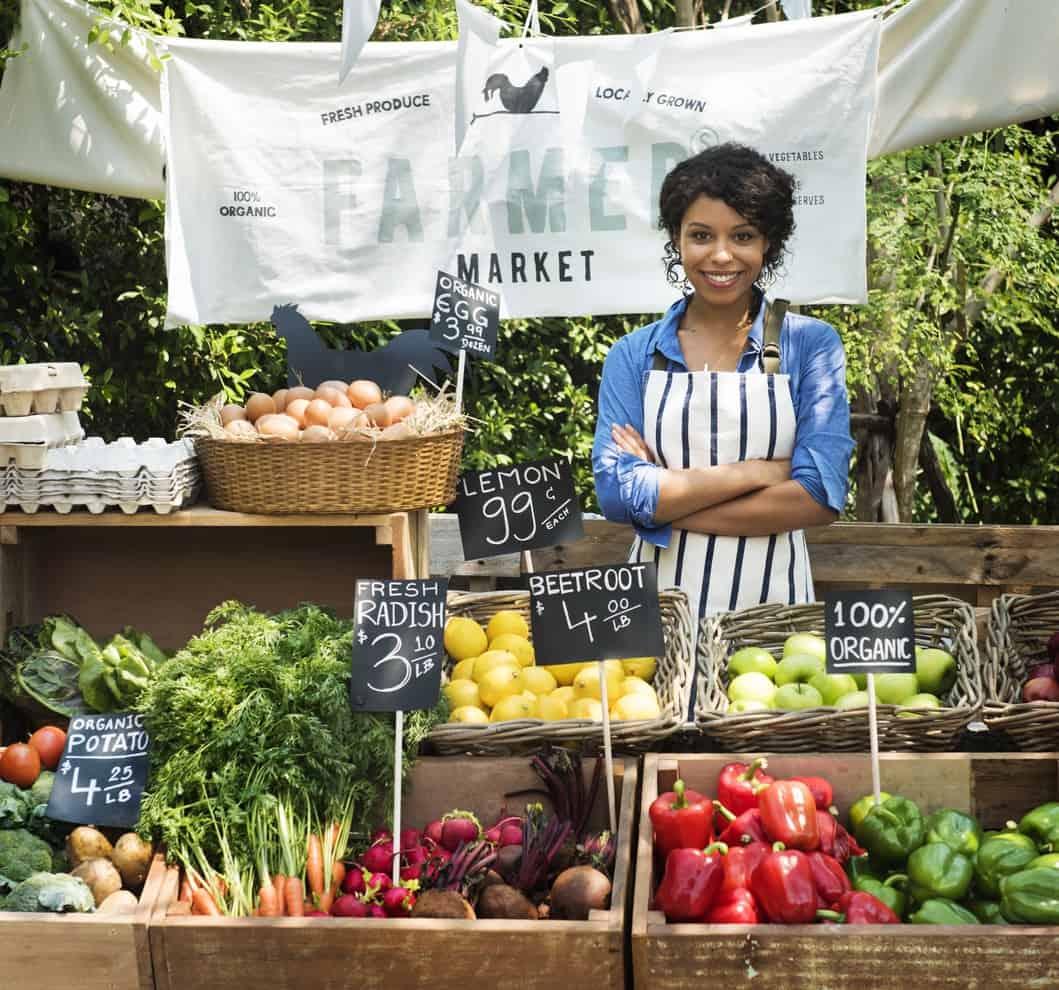 10 Jul

Fresh, Organic Food and More at Iowa City Farmers Market

As home gardens and nearby farms have decreased, the quest for farm-fresh produce from known and trusted growers has increased. The number of farmers markets in the U.S. has grown from about 2,000 in 1994 to more than 8,600 today. Iowa City Farmers Market is proud to be ahead of the curve with their annual market that has been pleasing residents for more than twenty years. Buying local boosts the local economy and gives buyers the assurance that their purchases are, indeed, fresh and from vendors they can trust.
When 
Wednesdays from 5 p.m. to 7 p.m., May 2 through October 31, 2018; and
Saturdays from 7:30 a.m. to noon, May 5 through October 27, 2018
Where
Chauncey Swan Ramp, 400 block of Washington Street, Iowa City
Scrumptious fresh food
Mingle with your neighbors and make new friends as you visit the stalls; and please remember to bring your own shopping bag. Meet the vendors such as Tiffin's Cinnimini Donuts, Brass Ring Coffee, and Miss Farms fresh produce grown in Iowa City.
Ineichen's Tomatoes is family-owned and operated and is celebrating 26 years of successful farming. They grow hydroponic cucumbers, peppers, and tomatoes. They also sell home-baked cookies and fruit pies. Maestro Empanadas, which are baked pastries stuffed with a variety of fillings, offers a taste of Argentina that combines the original pastry with the flavors of Iowa. Pavelka's Point Meats sell quality lamb, beef, and pork from animals free from hormones, antibiotics, and genetically modified feed. The Local Crumb is a bakery without a storefront that uses Iowa-milled flour and Iowa ingredients to create sourdough leavened loaves of bread. This year, there is a new Waffle Bar (Saturdays only) that serves authentic Liege waffles with toppings ranging from maple cream cheese and fresh fruit.
Local Goods
The Market is your source for locally grown honey, locally made soaps, and handicrafts. Grandma's Spoons & Grandpa's Stuff celebrates the art of woodworking with their home-crafted kitchen utensils, cutting boards, and wooden toys. The owner of Dyed Happy creates affordable tie-dyed garments for newborns and adults plus beaded jewelry, glass pendants, and canvas art. Great River Maple is a family run business that taps 6,000 trees a year to make high-quality maple syrup right here in Iowa. The Rare Bird Soap Shop is a one-woman enterprise who grows herbs and flowers to make her own soaps and skin products. She never uses additives, synthetics or chemicals and does not believe in animal testing.
Check out the Saturday map to discover more vendors. The Wednesday map shows fewer vendors but plenty of goods for sale to set a delicious, healthy table and pick up a last-minute gift.
Mark your calendar
The Farmers Market has a wide range of special events for all age groups:
Live music Wednesdays and Saturdays June to October;
Art in the Park Wednesdays and Saturdays, June through October where local artisans display and sell their crafts;
Taste of Market, Wednesday, August 29, offers free samples of baked goods and produce in season. The event begins at 5 p.m.;
Kids Day, Saturday, September 22 from 9 a.m. to noon. Kids ages 8 to 18 can sell their homemade goods with no charge for a vending stall or area;
Holiday Market, Saturday, November 17 and December 8 from 8 a.m. to 1 p.m. at the Robert A. Lee Community Recreation Center. This market features homemade, homegrown, and handcrafted selections from Farmers Market and other local vendors.
Blank and McCune believes in supporting the local economy and in healthy eating. We hope you enjoy discovering the delights of buying locally grown and crafted products from trusted vendors at the Iowa City Farmers Market.