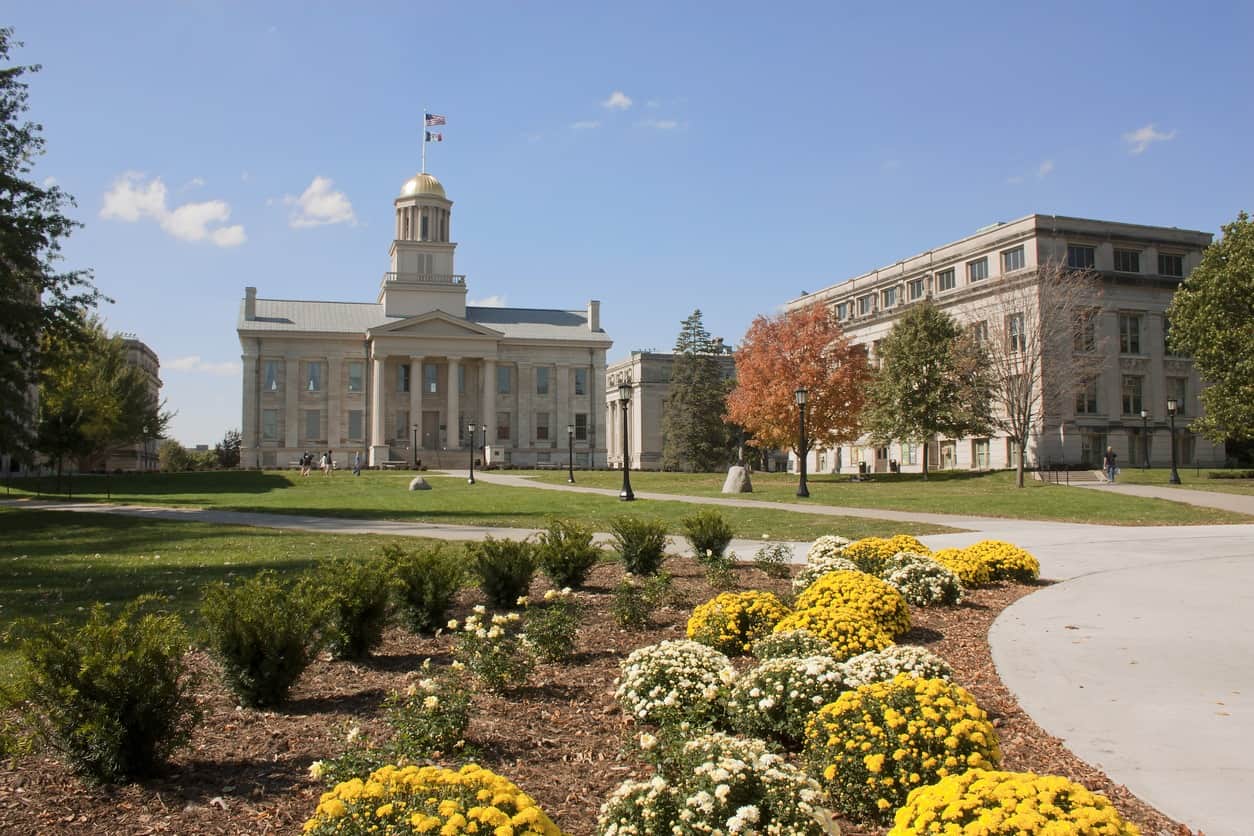 30 Jul

Iowa City is the Best Place to Live
Iowa City
Iowa City is located in Johnson County on the Eastern side of Iowa. It is home to over 70,000 people and for a good reason. This city is a beautiful metropolis that is well known for being the residency for the University of Iowa's Hawkeyes and awarding winning medical center. Cultural and scientific hot spots such as: the Englert Theatre, the Devonian Fossil Gorge, and the Old Capitol Building call Iowa City their home.
This city has so much to offer in terms of tourism, sports, and culture. It is routinely ranked high on lists that are showcasing the best places to live in the United States.
Iowa City was ranked 2nd in 2017 and 4th in 2018 by Livability.com when it came to the best place to call home. An engaging downtown scene plus the public research focus of the University of Iowa made it a top scorer by Livability.com. The site had nothing but good things to say about the city. They described it as a "college-town atmosphere with big-city cultural events that are attractive to both locals and students."
First prize from the AIER went to Iowa City when it came to where one should put down permanent roots. The city was ranked #1 on the American Institute for Economic's Research's list for recent college graduates when it came to the "Top 20 Smallest Metros". The blue ribbon was awarded to Iowa City due to the fact that unemployment is routinely low in the city and there is also always a strong cultural arts presence. "Iowa City boasts the most highly educated population of all the regions in our study," stated AIER.
The city gets lots of accolades for being a wonderful college town. But it also cracked Safestreets USA's 2018 list for "Safest City to Retire". The high ranking was due to it being located in the cozy Midwest. It also maintains a strong city feel while still having a lower average population than big cities on the coasts. All of these factors and more made it a remarkable choice for retirees. Savings can go farther in the Midwest. The high level of entertainment in sports and arts that are consistently offered by the city should not be ignored.
Expedia is one of the world's largest travel sites. It named Iowa City as one of its "21 Super Cool US Cities". Festivals and farmer's markets got shout-outs of praise when it came to highlighting what a great place it is for all. Brownie points were also earned for having excellent restaurants, museums, and galleries. The downtown bar scene, plus excellent restaurant offerings help to make the city be described as cool, hip, and fun.
Baby boomers should move to Iowa City according to Kathie Lee Gifford and a magazine editor for Conde Nast Traveler. The city made the magazine's Top Five list, ranked at #4, due to being a "city of literature" and also because there is a high percentage of doctors per the metro's population size. High library membership among those living in Iowa City also makes this a great home for writers and bookworms.
The University of Iowa continues to be a shining star for Iowa City. The Big 10 school helped land its hometown on Business Insider's report on the "20 Best College Towns in America". Iowa City beat out collegiate rivals Indiana University and Illinois State. They placed 5th in this well represented category of beautiful and fun college towns. Iowa's medical center and law school are prestigious and also bring top scholars and researchers to the area on a permanent basis.
For more information on Iowa City and all it has to offer, please contact Blank and McCune, The Real Estate Company.