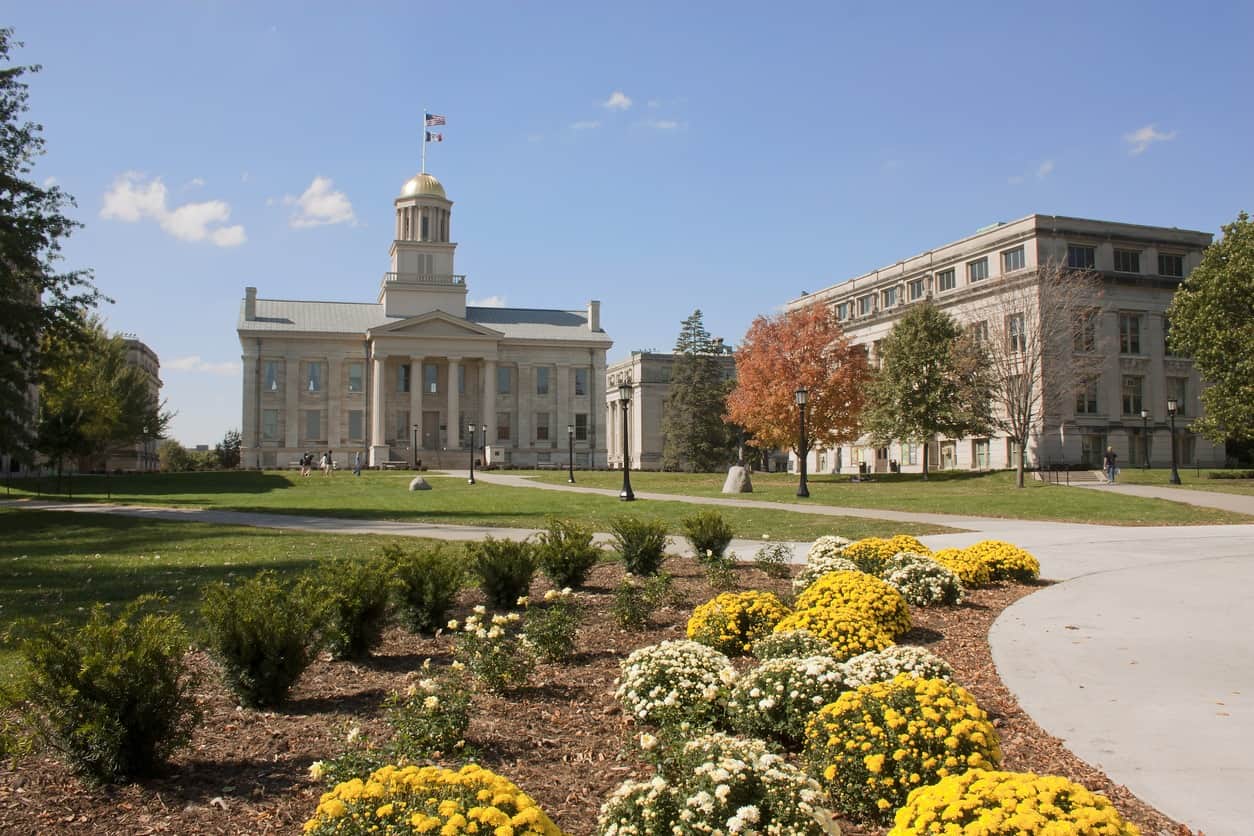 18 Apr

Not Just for Students: 10 Ways to Enjoy the University of Iowa

Iowa City is renowned for its diversity, cultural events, and vibrant downtown scene. Though many factors contribute to Iowa City's dynamic community, the University of Iowa stands out as a vital shaping force in the city. As the oldest university in the state, UI attracts students from all over the nation — and the world.

But the University of Iowa doesn't just appeal to students. In fact, the school offers countless benefits to residents of Iowa City and the surrounding areas. Cultural enrichment, entertainment options, leisure activities, and more. Let's explore some of the many ways to enjoy the University of Iowa when you're not a student.
1. Explore the Grounds of a Tree Campus USA
If you love to stay active, you're probably aware that there's no shortage of parks and preserves in Iowa City. Ready to try to a new walking route? You might want to spend a quiet morning or a weekend afternoon on the University of Iowa Campus. First of all, architecture buffs will enjoy the historical buildings on campus, such as the gorgeous Old Capitol built in 1840.
For another, the campus is known for being a Tree Campus USA, which means that the grounds are carefully curated to incorporate trees into the landscape. With 7,700 trees on campus — and an additional 300 planted each year — the campus offers an enjoyable and tranquil getaway. With plenty of parking facilities for guests, it's easy to take a day trip to the UI campus.
2. Benefit from the College Town Culture
Students aren't the only ones who benefit from enrichment and education at the University of Iowa. In many ways, UI helps shape and inform the culture of Iowa City. Students, teachers, and researchers from around the world bring diversity, culture, and new experiences to the city with every passing year. Restaurants, stores, and shops stay competitive to cater to a diverse population and a constant influx of parents and educators.
As a result of this — and many other factors — Iowa City plays host to countless cultural events. Just to name a few, residents and visitors alike enjoy the Mission Creek Festival, the Iowa City Soul Festival, and the Eco Film Festival. The spirit of creativity that infuses Iowa City benefits students and community members alike, all year long.
3. Spend the Evening at a Student Show
Englert Theatre isn't the only place in Iowa City to catch a live show. The University of Iowa's Theatre Arts program not only puts on classic shows but has nearly a 100-year history of creating new plays that enliven the theatre experience. Tickets are available to the general public — with special rates for senior citizens — with a variety of shows scheduled during both the spring and the fall semesters.
4. Experience Art & History at UI's Museums
If you're a fan of art and history, there are two prominent museums in the University of Iowa. The Stanley Museum of Art and the Museum of Natural History.
Since 1969, the Stanley Museum of Art has offered a variety of exhibitions to the Iowa community and beyond. These include sculptures, photographs, ceramics, paintings, drawing, prints, and more. It's renowned for its extensive collection of African art and offers year-round exhibitions that ensure there's always something new to see. The Museum also hosts a variety of different events for the community, many of which are free to attend.
At the Museum of Natural History, located in MacBride Hall, people of all ages can enjoy a variety of exhibits, collections, and events. Along with the opportunity to learn about Iowa's rich geological and ecological history, this "Doorways to Discovery" museum offers exhibits on birds, mammals, and aquatic creatures that will delight fans of natural history.
5. Attend Continuing Education Classes
The University of Iowa offers an incredible resource for community members to learn new skills. Continuing education classes allow community members to expand their horizons. These classes run the full gamut of educational opportunity: from classes on neuroscience offered through the Carver College of Medicine, to yoga and ballet classes through their Community Dance School, to community language programs that offer the opportunity to learn a new language.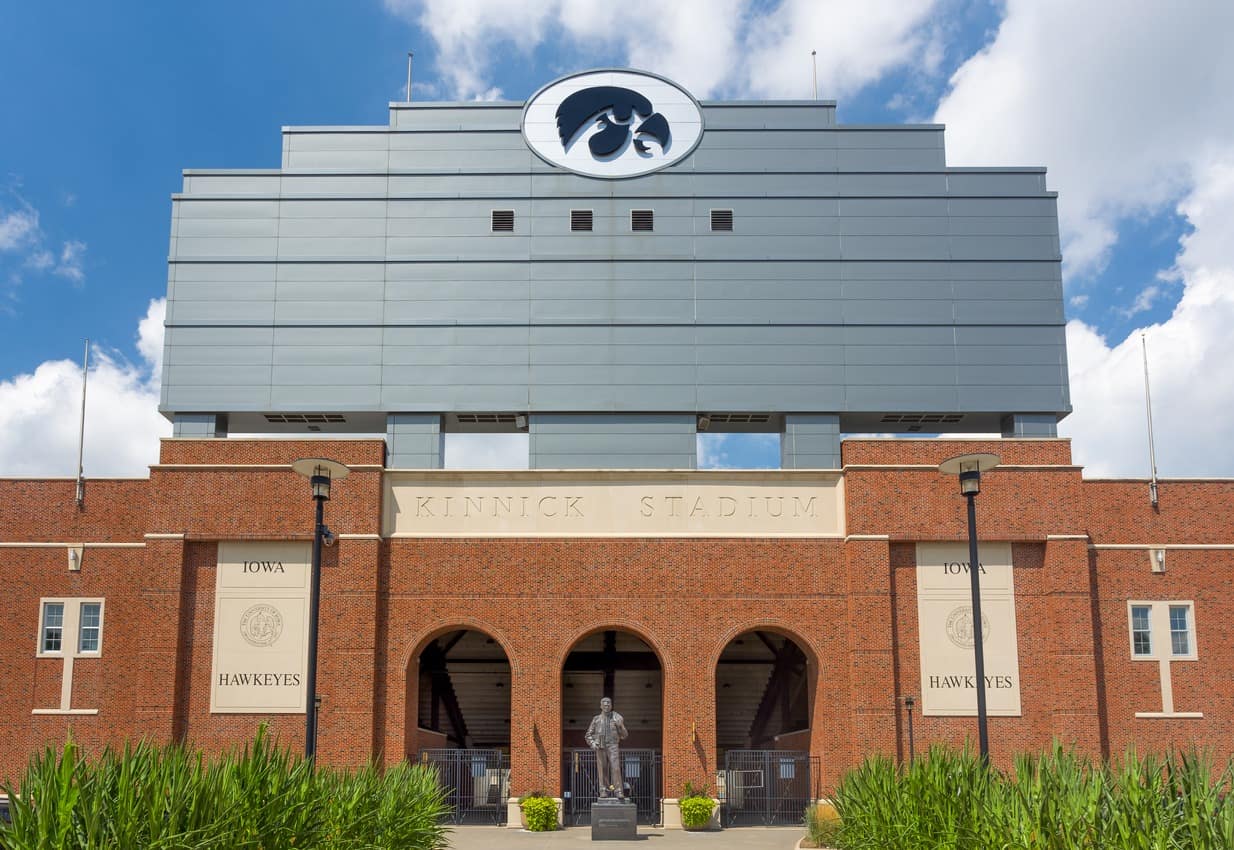 6. Benefit from the University of Iowa's Children's Programs
Kids, too, can benefit from the University of Iowa's educational opportunities. These programs are an invaluable resource for parents in the Iowa City area.
For example, the University of Iowa Wildlife Camps gives kids in the area the opportunity to grow and learn with the outdoors. For budding entrepreneurs in the 5th grade to 9th-grade range, the university's Entrepreneur Camp introduces the building blocks of starting a business. High school students can take college courses through the University while still in school or can attend one of the many art, music, and sports camps that make Iowa City summers fun and educational.
7. Root for the Iowa Hawkeyes — or Start Your Own Fitness Regime
For sports fans, there's nothing like supporting a local university sports team. The whole community gets caught up in rooting for the Iowa Hawkeyes — and the event schedule highlights the huge variety of games you might want to catch. With 24 NCAA Division I teams at the University of Iowa, there's no shortage of athletic events for fans.
If you'd like to partake in some physical activity yourself, you can sign up as a community member for the University of Iowa's state-of-the-art recreational facilities. In addition, the university's Macbride Nature Recreation Area offers hiking opportunities and cross-country skiing trails for the community.
8. Make Use of Library Resources
The libraries at the University of Iowa are expansive, comprising Iowa's largest library system. Thanks to its size, the university's libraries are able to offer comprehensive collections in different specialties. Some of these include health sciences, engineering, art, business, sciences, law, and music.
As a perk for Iowa residents, you can apply for a borrower's permit through the library to check out books. If you're in search of a quiet place to access a computer, you can request a guest ID to login to the library's campus computers.
9. Hone Your Skills at the Iowa Summer Writing Festival
Since 1936, the University of Iowa Writers' Workshop has been cultivating award-winning writers in its undergraduate and graduate Creative Writing programs. However, adult writers in the Iowa community can take advantage of UI's yearly Iowa Summer Writing Festival. During this festival, hundreds of workshops help authors from diverse backgrounds hone their skills.
Classes on imagery, metaphor, memoir writing, sentence structure, and query letters support wordsmiths at every stage of their development. In addition, the Writing Festival offers writers a chance to make lifelong connections in the literary community.
10. Take Advantage of Volunteer Opportunities
The hospitals and clinics of the University of Iowa offer invaluable medical services to the Iowa City community. Living nearby the university means that you and your family have access to superior healthcare. But, you also have the opportunity to give back through volunteering. If you're seeking volunteer opportunities that allow you to truly make a difference, community volunteers at the UI health clinics play a priceless role in greeting, welcoming, transporting, and comforting patients.
Enjoy the University of Iowa to its Fullest
Art, sports, personal enrichment: the University of Iowa constitutes a major resource for Iowa City residents. As one of the most forward-thinking and diverse college campuses in America, the university doesn't only foster the next generation of doctors, lawyers, writers, and professionals — it also supports and contributes to Iowa City's vibrant community.