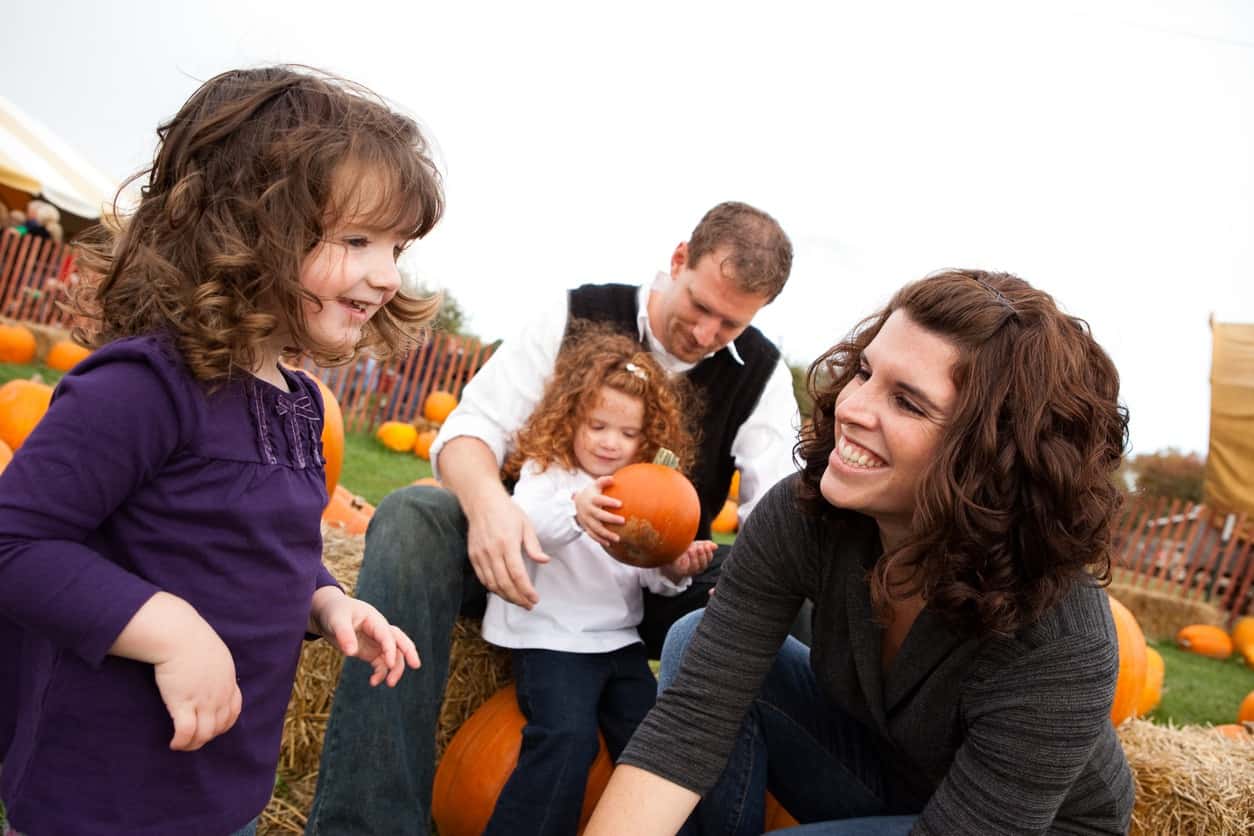 08 Oct

Five Must-See Fall Activities in the Iowa City Area

Those of you who've lived in the Iowa City area know how beautiful a Midwest autumn can be. It's a perfect time to spend some time with your family outdoors and enjoy various activities before a winter chill sets in.

If you just moved to Iowa City you'll want to know about recurring events that take place this time of year. Take a look at these five events on the fall agenda, even if you're still searching for a home. Many of these activities are local favorites you can enjoy annually.
1. The Iowa City Farmers Market
Iowa City's Farmers Market is an event no local resident should miss every summer and into early fall. It officially starts on May 2 and runs until October 31.
Early to mid-fall is the nicest time to visit the market because you'll be able to buy seasonable foods grown by our local farmers. Yes, this often involves a healthy inventory of pumpkins as well.
It's held two times a week (Wednesdays and Saturdays) on Chauncey Swan Ramp, 405 E. Washington Street.
2. Wilson's Apple Orchard
Another favorite starting in late summer and running through late fall is Wilson's Apple Orchard. It's open from August 1 to October 31. Those who've lived in Iowa City long enough know the value of this orchard and the family fun it provides.
You can enjoy picking your own apples from the beautiful orchard, take fun tours, or partake in various family activities throughout the season. A celebration of Johnny Appleseed's Birthday Weekend takes place September 22-23. Fresh apple cider donuts are served every Wednesday.
Don't miss their delicious apple turnovers and apple cider slushies.
The orchard is located at 4823 Dingleberry Road NE.
3. Colony Pumpkin Patch
Colony Pumpkin Patch is another Iowa City fall tradition going back many years. They're open from September 16 to October 29 this year.
You'll be able to bask in the true glory of fall ambiance while you hunt for the perfect pumpkin. Various on-site family events are also ongoing.
Zombie paintball is one high-spirited activity your kids will love. Hayrack rides and a 10-acre cornfield maze are additionally available if you have adventurous children.
Any student appreciating the Halloween season will love the pumpkin patch's ongoing school tours.
You can find Colony Pumpkin Patch at 2780 Front Street NE in North Liberty.
4. 

OktoberFest
We all know many cities throughout the U.S. hold an OktoberFest, and Iowa City has their own annual tradition. It runs from October 5-7 this time around.
Don't miss the official keg tapping ceremony, the famous parade, all the games and contests, the live music, and various demonstrations.
The event held in the Amana Colonies puts together many other family events throughout the year. A late fall Prelude to Christmas from November 30 to December 2 always follows OktoberFest.
Look out for the Northside Oktoberfest here in Iowa City on Saturday, September 29. This celebration is located in the 200 Block of E. Market St. and continually benefits local non-profits.
5. Fall Shop Crawl
Our city is known for having an annual Summer Shop Crawl that never fails to attract hundreds of visitors. Now a Fall Shop Crawl will make its official debut.
It's an exclusive event held on October 26 from 5 p.m. to 8 p.m. only. We recommend you not miss this unique chance to enjoy drinks and discount shopping within Iowa City's bustling downtown area.
Tickets need purchasing in advance to pay for the drinks and other refreshments. Admission price is $15 per person for all ages. It's limited to 250 people, so grab these while you can.
Visit us at Blank and McCune, The Real Estate Company if you're looking for a house in the Iowa City area before or after these fall events occur.